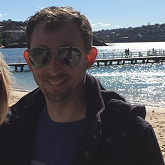 My name is Adrian Begg and I am currently a Product Architect in the VMWare IaaS Product Management team with T-Systems International. Originally from Brisbane, Australia and now based in Berlin, Germany I am a Architect/Product Manager working principally on the VMWare on AWS (VMC) and VMWare VCPP technology stacks with a focus on automation and Infrastructure-as-code. I have previously worked in the managed services provider space working as a consulting systems engineer for medium to large enterprise and have extensive public sector experience from early roles in my career and subsequent consultancy roles. I am a current VMWare Certified Professional (VCP-DV) and VMWare vExpert and also hold the VMWare Cloud Provider Specialist competency for 2019.
The purpose of this blog is to share solutions and promote and proliferate community based tools and solutions.
Why Pigeon Nuggets ? Only the founder of "Jumbo Pack" and I knows the answer to that question…
All opinions and content expressed on this site is my own and does not represent that of my current, former or future employers.